Last weekend I attended the Spring Ottawa Vintage Clothing show. Since we had a blogger's brunch beforehand last time, we decided to get together again this year and go to the vintage show together afterwards. It was so nice meeting more Ottawa bloggers and catching up with the ones I met last time. We had brunch at Milestones in the market and then went to the Convention centre for the vintage show. I had so much fun shopping around and meeting the shop owners- they were all so nice and we shared a love for vintage. There was A LOT of stuff to look through.. I was in vintage heaven.
I wore a 60s/70s dress that I found at Value Village a few weeks ago with my Joe Fresh flatforms that I picked up last summer. I love this dress! The colours and pattern is so vibrant and totally mod. Stay tuned to see what I bought.
from left: Darcy , Lauren, Kelly, and I. The other half of the table was completely shaded, I apologize to those who were cropped out.
my breakfast.
the vintage versace suit that fit me perfectly, if only it wasn't $250.
I loved her style. She was hesitant to pictures but let me take one :) Such a cool dress and fanny pack!
breathtaking furs.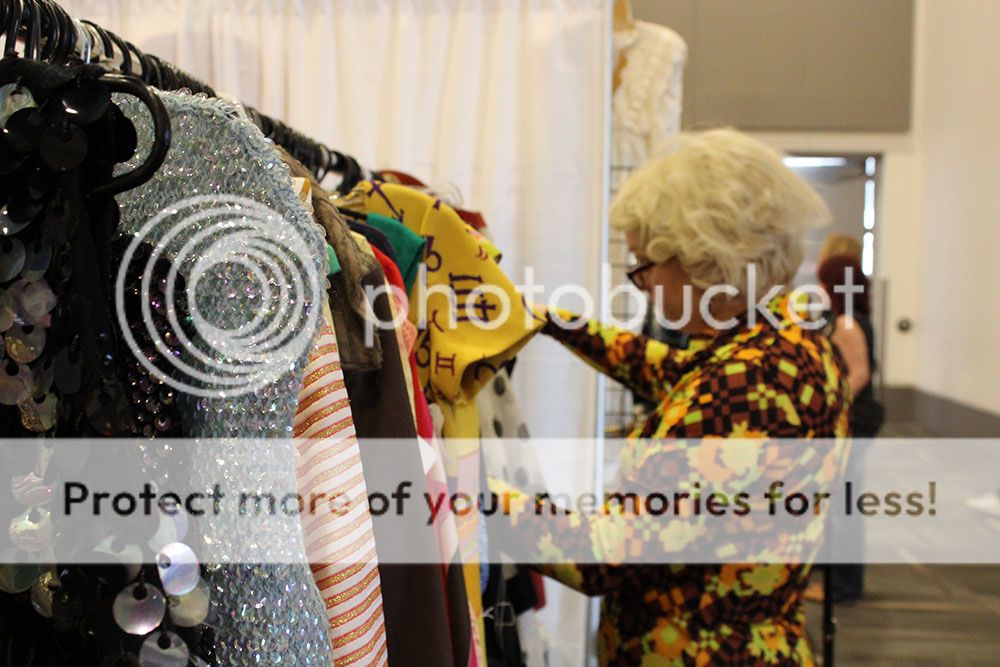 All pictures taken by Rosie or myself.
dress: mr. lawrence, value village, $7
purse: valentina, winners, $25
shoes: joe fresh, $10
earrings: gifted